Volunteer
Our Volunteers Have Helped Us Save More Than 3,000 Dogs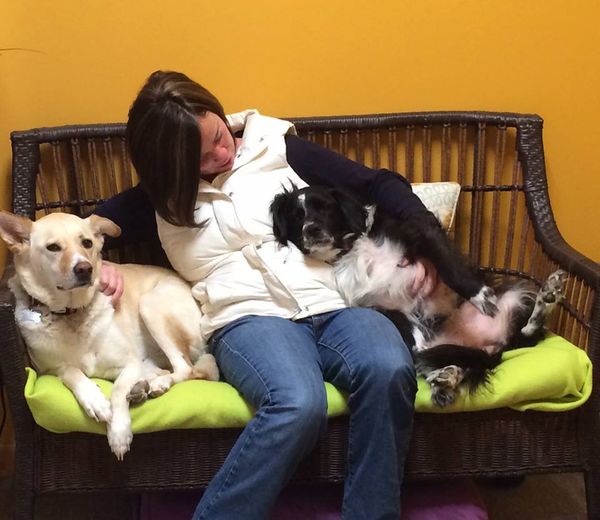 Can't Adopt or Foster But Want To Help Out?
Our entire rescue effort is fueled by the generosity of volunteers and donors from all over these great United States. There are so many things that need to be done to run a successful rescue and, quite frankly, there are very few dollars available to make things happen.
Listed below are just a few of the volunteer opportunities available:
Take The Ruff House Dogs For a Walk
Write A Grant Proposal For Us
Help Us Raise Funds
Help Us With The Adoption Paperwork
Take Freedom Rides To Pick Up And Transport A Rescue Dog
Come To The Ruff House And Love On A Rescue Pup For An Hour
Donate Your Trade (Electricians, Plumbers, Carpenters etc.)
Help Us With Spring Cleaning At The Ruff House
Organize And Run A Fundraiser (Dinner, Walk, Auction, Online etc.)
Help Us Work Our Welcome Table At An Event
Internships For Veterinary Students
There are soooooo many ways to help out and so much to do. The list gets longer each and every day. Even if you only have 30 minutes to spare we can find something for you to help out with. We promise that you will leave feeling great about the investment of your time.