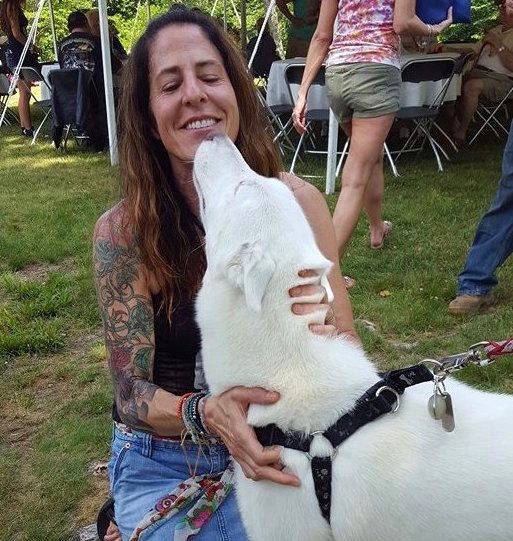 Melissa Hannon AKA Momma Melissa - Dog Rescue Ninja Grand Master - Co-Founder
Over the past 10 years Melissa has rescued, cared for and adopted out more than 3,500 dogs. With nothing more than a dream and a passion for helping the helpless, she took a leap of faith, quit her teaching job and fully dedicated her life to rescuing and rehabilitating dogs in need. Over the years Melissa has rescued, worked with and rehabilitated dogs with everything from simple temperament issues all the way up to dogs with far more complicated physical and emotional special needs.
With the exception of her first two years in college when animals were not permitted in the dormitories Melissa has never been without an animal in her life. As soon as she had an apartment of her own she rescued 2 dogs and cat. After college she moved to Atlanta where she worked at an animal clinic as a veterinary technician for several years. After many years as a vet tech in Atlanta she moved to Arizona where she studied equine and canine massage to extend her veterinary technician experience and received her Masters in Education. It was in Arizona where she met her husband Bo and unbeknownst to them at the time, the start of something much bigger than either one had in mind.
After packing up their 2 rescue dogs and 1 kitty, Bo and Melissa headed to New Hampshire where Melissa continued her teaching career and Bo a motorcycle mechanic. Peace and Paws Dog Rescue launched shortly thereafter when Melissa and Bo adopted a dog of their own from an Alabama shelter through Petfinder. Wanting to do more for the abandoned and unwanted southern dogs she saw during her own adoptions process, she founded Peace & Paws Dog Rescue. In addition to rescuing thousands of needy animals, Peace & Paws has built a rescue network that connects rescuers, dogs in need and adopters from all over. As a pioneer in the online rescue world Melissa and PPDR have amassed more than a half million followers on FaceBook, where Melissa and her colleagues keep friends from all around the world updated and educated by highlighting the stories and journey's of her rescue dogs.