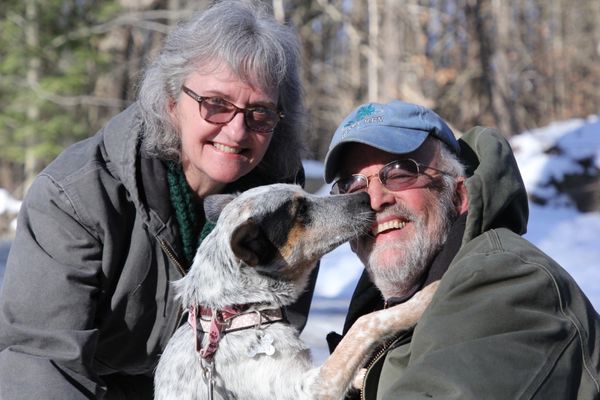 Linda, Baylee and Baylee's Dad - Magic Bracelet Rescue Ninja Masters
Remember Q from the James Bond 007 movies? He was the dude who made all of 007's awesome spy gadgets. Well at PPDR we don't have Q. We have something even better! We have Linda, Baylee and Baylee's dad, who are all Black Belt Rescue Ninja's! Like Q, Linda is the mastermind behind Baylee's Magic Rescue Ninja Bracelets. Linda and the gang handcraft each of Baylee's PPDR Bracelets and they donate all of the proceeds to PPDR and the rescue doggos. If you haven't checked out Baylee's Bracelets yet you need to! They're amazing! These things may or may not have magic ninja powers. At a minimum they'll make you look extremely cool . Here is the link to the Baylee's Bracelet section on our website:
CLICK HERE for Baylee's Bracelets Storefront
The inspiration for Baylee's bracelets began as a way of combining Linda's love of making beaded bracelets with her desire to help rescue animals. The adoption of her Australian cattle dog - Baylee - from Peace and Paws two years ago brought Linda into contact with Melissa and Bo and she knew she had a rescue she wanted to support. Linda approached us with the idea of creating bracelets using beads that mirrored the colors of some of the celebrity dogs from the PPDR lineup, and that's how Baylee's line of Peace & Paws bracelets was born. All the proceeds from the bracelets go towards the rescue.