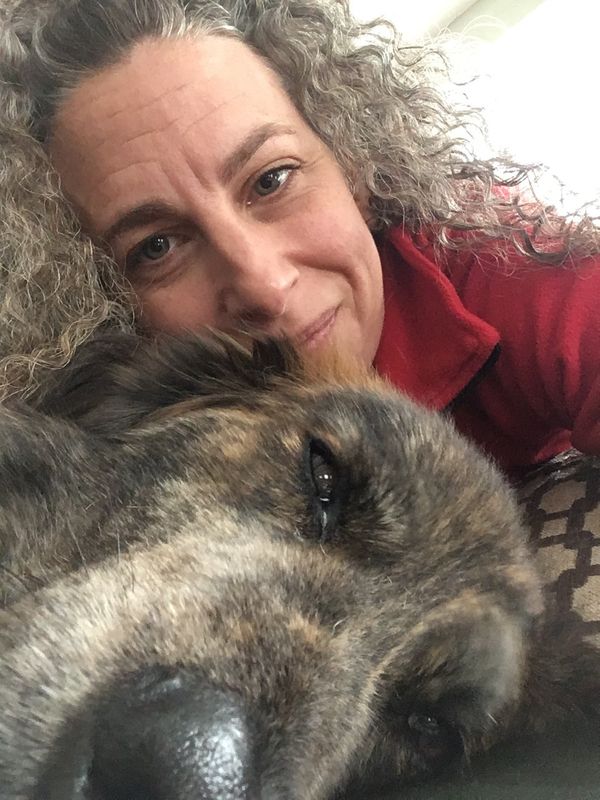 Deb & Henry - Rescue Ninja Black Belts
Deb lives in Hancock, NH with her husband Kary, their two children Max and Abbey, dog Henry and 2 cats Frank and Tillie.
She connected with Peace and Paws seven years ago when her family adopted a wonderful dog named Henry which ignited her passion for rescue. When her children were a little older and she had more time, she began volunteering at the Ruff House and has become a cherished volunteer and part-time staffer.
Her education and professional background is in social services and education, but she has aways loved animals of all kinds and for the last six years has been doing part-time work at a local farm.
Deb loves yoga, nature and getting out there hiking, kayaking and especially walking and playing with the dogs at the Ruff House!